A Product for Humans, Canines, Felines, and Equines that change lives by helping people and animals feel their best with improved flexibility, athletic performance, joint mobility function, healthy circulation, normal inflammatory markers and assistance in the recovery process.
Chondroitin sulfate is a structural component of cartilage and the vascular system, composed of long strands of specific sugars, providing tensile strength and resilience from compression.
Why Our Products are Different:
Our Chondrotin-4-sulfate is the highest pharmaceutical grade available
Our Chondrotin-4-sulfate ensures maximum absorption and maximum results
The combination of our purity and absorption technology, delivers great results fast, benefiting the body in days not months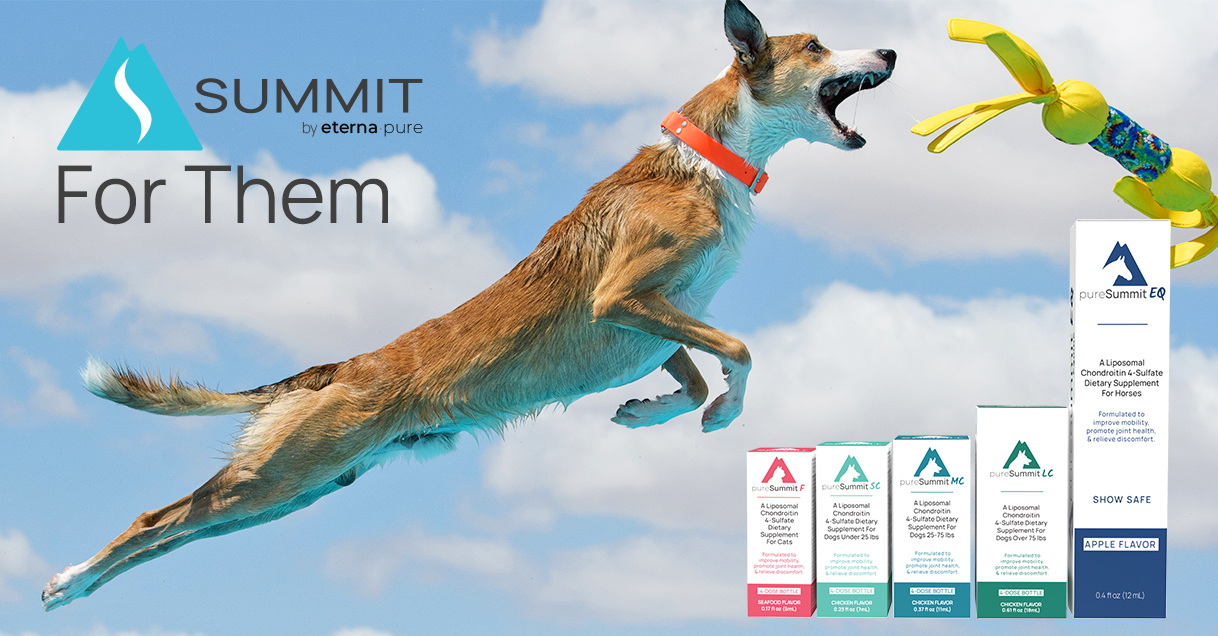 The Same Amazing Benefits
PureSummit is a unique and effective oral Chondroitin 4-Sulfate dietary supplement, which helps prevent and relieve joint discomforts for animals. Our PureSummit line of products are specifically designed to target inflammation and support your best friend's peak performance, joint comfort and mobility!
Support normal inflammatory markers in the body
Benefit joint mobility
Encourage flexibility
Support joint structure and function
Optimize athletic performance
Promote healthy circulation
Assist recovery and healing processes